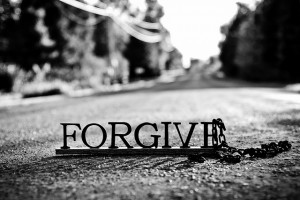 I was reminded of the power of forgiveness the other day while sitting with friends. Unforgivenss is really a type of spiritual and emotional cancer. Why did I ever consider unforgiveness a form of revenge when it actually hurts me more than the person I chose not to forgive? Forgiveness is for my sake more than the other person's sake. Forgiveness frees the soul; unforgiveness wounds the soul. This I know about forgiveness:
It is a decision of the mind/heart – the place of your thinking.
It is also a process and takes time.
It is deliberate.
It is often difficult.
It is about not holding another's actions against them whether present or absent.
It is choosing not to recall or relive the trespass every time I see or hear about the other person.
It is the intentional act to love and no longer harbor anger, hate or evil, but reside in and extend mercy and grace.
It is pardon.
Funny, this is all about me. I've got to do this! Even if I never hear the words or witness the actions of regret, remorse, and apology, I must forgive for my sake.
For further reflection:
Bear with each other and forgive whatever grievances you may have against one another. Forgive as the Lord forgave you. 14 And over all these virtues put on love, which binds them all together in perfect unity. Colossians 3:12-14
So also my heavenly Father will do to every one of you, if you do not forgive your brother from your heart." Matthew 18:35
If possible, so far as it depends on you, live peaceably with all. Romans 12:18