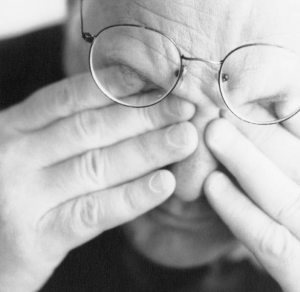 I saw Judy MacDonald Johnston's Ted talk the other day about dying well and thought it good advice. The six-minute story is definitely worth the view. After watching it, I thought about other words of wisdom in death – especially for those left behind. The passing of someone we care about is never easy regardless the circumstance. I've pastored many years and performed at minimum a couple of hundred funerals. Here's my list of a few of things I'd share with someone grieving.
Tell stories – God gave us memory for a reason; tell and share the life stories. Share the stories of discovery, the beautiful moments, the successes and even failures. Stories are to be remembered and given away. Something happens in the telling of a tale. It's good for the storyteller.
Celebrate the stories – Don't just tell the stories, but celebrate them too. Celebrate the memories and cherished life moments. These moments are gifts to be honored and celebrated. This even includes laughter. Did you know it is okay (actually beneficial) to laugh when you are grieving? Celebrate the memories and laugh. Don't just snicker, but roar a laugh from the belly – the heart.
Hold onto hope – For every believer we have a sure hope in Christ. We don't mourn for the departed (they are in the presence of Jesus), we mourn for our loss. When Jesus is involved we know there's a future – an eternity. We'll see them once again. It's never a good-bye in Jesus.
Every decision is right – Regardless of the pre-planning or lack of planning there are many decisions to be made regarding arrangements, services, and final details. Know that every decision you make is the right decision and then move onto the next decision. Don't look back. In times of grief we're subject to second-guessing decisions.  Don't second-guess your decisions; just know that each one is the right one.
The haze will pass – There are clearer days ahead; clarity is just around the corner. In the state of grief we reside in a haze – it's numb and even surreal. The day will clear once again.
There's always a sting – There's no way around it. There's a sting in death. We will all experience death. It's okay to cry, weep, hurt and even get angry. God gave us emotions. Grief is but for a season. Don't deny it, but embrace it. Allow it to shape you; just don't let it define you.
Forgive yourself – We all live with regrets. Some are bigger than others. There will always be things you wish you'd said, done, or shared – but didn't. That's okay. Don't beat yourself up for what you wish you'd done, but allow it shape how you will share and live going forward. Forgive yourself for words left unsaid, deeds left undone, or unrealized dreams. Forgive and live with confidence.
If you are struggling with loss and reside in the Mechanicsville area, there is a wonderful grief support group at Cool Spring. If you'd like to know more, you can click here to learn more.
Blessed be the God and Father of our Lord Jesus Christ, the Father of mercies and God of all comfort, 4 who comforts us in all our affliction, so that we may be able to comfort those who are in any affliction, with the comfort with which we ourselves are comforted by God.   2 Corinthians 1:3-4