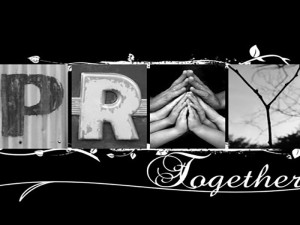 I've been carrying a burden for a while. It wasn't until late last week that I yielded to a prompting to call for a special time of prayer. This Wednesday, December 14th at 7:00 pm in the Sanctuary at Cool Spring Baptist Church, I'm holding a special prayer meeting.
All of us have a family member or someone we care deeply for that is walking a rebellious or prodigal journey. No family is immune. We all have loved ones making less than best choices in life. Maybe it's because we've been down that path ourselves or we know others who have and it resulted in pain, disappointment and loss. We don't want to see that for the ones we love. To a great degree, we're unable to affect the rebellious or prodigal heart, it is a work reserved for God. Rather than playing God, we recognize that He is and plead for His intervention.
Many of us will interact with these family members over the holidays. While we pray for them, if we're really going to be faithful to the task, we have some surrendering to do ourselves. As I ask for God's intervention, I must ask God to do a work in my own heart as I love the ones I care deeply about. I want my words, mediations and actions to reflect Christ. I need wisdom, strength, mercy and grace here. Only a good and faithful God can provide these of which I'm confident He will. As so, we seek Jesus.
Here are the Ground Rules for Wednesday's Meeting:
No pity partying. We're not assembling in a effort to secure a prize for the "worst" story. God knows your story and the valley you're walking. Sometimes it is enough to know there are kindred hearts in the room with you.
We're praying for family and friends. We will pray for these we love dearly and want desperately to see take a "better" way.
We're praying for ourselves. We need help in living out faith well in the midst of our circumstance.
This gathering is an act of surrender. We're surrendering the situation, the person and ourselves to Jesus. We'll pray as a group. You can pray out loud or you can pray in silence. The important thing is that we'll gather together as a community to pray for these and for those in the room.
If you have any questions, let me know. Hope to see you Wednesday evening.