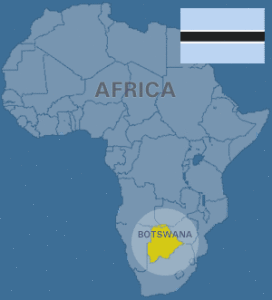 Some of the high school students from Cool Spring leave for Botswana the end of the week.
I'm really excited for the journey they'll make together. Now, being completely transparent, I'm not so psyched about their 16-hour plane trip to South Africa. But, once they arrive in Botswana via a short commuter flight from Johannesburg, the experience of a lifetime begins.
These students and chaperones will work with a local Baptist church in the capital city of Gaborone by hosting a Vacation Bible School as well as a Sports Camp for older school age children as well as serve in a variety of other ways.
I'm thrilled our students will travel to Ditshegwane. This is the village where Cool Spring has partnered to help start a new church. About 3,000 people call Ditshegwane home. I've been there; I've walked the dusty paths. It is the only place I have experienced being chased down to share the gospel. God is at work in that county. He is definitely at work in that village. The team will experience it first hand.
I'm grateful for a church family that doesn't just talk missions, but chooses to live it – both in the going and in the sending. I'm thankful for the Cool Spring generosity and the support of the special offering which helped to fund a portion of the cost. While each person going had a financial stake in the cost of the trip, the church's generosity helped to make it more manageable.
Can't wait to hear the stories when they return. For some, it will shape both their outlook and life.