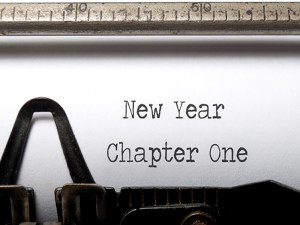 Okay, so I'm going for a New Year's Resolution this year. Traditionally, I've shied away from resolutions in January, but this year it is a little different. I see an opportunity to make a constructive change.
As a driven personality (Type A, High D or Choleric), I'm typically all about achieving a goal and then moving onto the next.  My tendency is to focus upon an unrealized goal rather than the accomplishment. While this isn't necessarily a bad habit, its practice misses the party. I'm moving on to the next big thing instead of celebrating the accomplishment with others.
Let me illustrate. Cool Spring has accomplished a number of worthy and challenging goals the past several years. While we've recognized the accomplishment, I think we've missed a number of great opportunities to celebrate exceeded goals. This isn't about bragging, but in taking the time to express gratitude. And when I think about those closest to me, I need to do a better job marking their accomplishments too.
I want to celebrate more and drive less this year. I want to honor, remember and observe the accomplishments before I take on another task whether big or small. I don't want to miss an opportunity to express gratitude and commemorate achievements this year. This goes for church, my family and my friends. My resolution is to celebrate more in 2015.
What about you? Do you have any plans to celebrate this year? Is there any particular New Year's Resolution for you in 2015? I'd love to hear from you. Please feel free to share and comment.