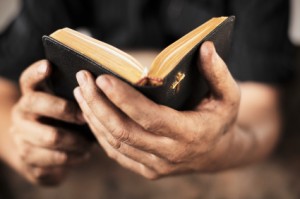 Earlier today I shared why I read the Bible.  You could say it was a last pitch to encourage as many people as possible to read through the Bible chronologically with us this year.
Here's my list:
I read the Bible to learn or gain knowledge. The goal is a renewed mind or one that's hopefully better than before. It's the call to knowledge. A renewed mind enables me to determine God's will.  (See Romans 12:1-2)
I read the Bible for wisdom and understanding. The Scriptures are able to make us wise. We understand as we read, study, and apply. The Bible is God inspired. We gain insight, we grow from our mistakes, we improve, and we take on new God honoring habits through the study of Scripture. (See 2 Timothy 3:14-17)
I read the Bible to live. The grace and apostleship given Paul was a message to the Gentiles calling them to an obedience that comes by faith. Theirs was to be an obedience that was shaped and defined by faith – just as ours is to be. So where does faith come from? It comes by hearing the message. Faith is grown and developed in the hearing and application of the truth contained in Scripture. As our faith grows, so should our obedience to God's call, purpose, and will. (See Romans 1:1-6 and 10:16-17)
I read the Bible for strength. The Lord is my strength. I discover His strength in the message of the Scriptures. I'm reminded of not only His great deeds and accomplishment, I'm reminded that He's God. (See Psalm 28:7)
I read the Bible for hope. Without a doubt there are days when life just can't get any better. You've experienced those days just as I have. Then there are other days. Those are the days when life stinks. It's a mess and you wish you could simply get out of it. Unfortunately, life isn't always that easy or clean. Scripture proves hope. It is an encouragement to read and its message gives hope to live through the not so great days. (See Romans 15:4)
I shared this list for purpose. Sometimes we need a reason or two to take on a project. In my mind, these are five great reasons to read through the Bible with us this year. Maybe you have some reasons of your own. I'd like to hear yours!