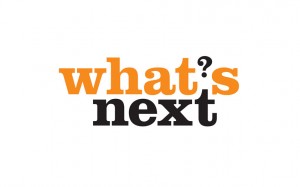 Back in September, Cool Spring finished reading through the Bible in a year with the M'Cheyne Plan. I'm grateful for the many who responded with testimonies about the experience.  I'll share more of these stories (with permission of course) and there are some great ones as 2013 draws to a close.
Beginning January 1, 2014, I'd like to encourage you to join me in reading through the Bible chronologically. We'll have printed copies of the plan, but as we did last year, I'd like to encourage you to sign up using YouVersion (www.bible.com). You can track your reading though your smart phone, tablet, or computer. Either way, it'll be great to start of a new year with a new plan.
So you might be asking the question, what do I do between now and January 1? The Major Themes Bible Reading Plan is an option (short term – 65 days). Or, you could try reading through the Psalms (five a day) and Proverbs (one per day) every month. Zondervan has a 60 Day Overview Plan. Maybe you'd like to go back a revisit some of the places where God spoke to you in His word this past year? Whatever you do, please keep reading on a daily basis. Allow God to speak to you through His word as we look forward to January 1.