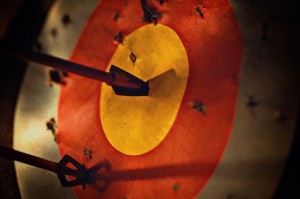 Today I heeded this advice and didn't publically teach. Instead, I roamed the hallways, visited small groups, greeted, hung out in the Coffee Shop, walked the parking lot, and caught the services from the rear of the room.  I can't remember the last time I didn't have platform responsibility and just intentionally hung out.
Sundays are typically really busy with four morning services and two Sunday Schools. You're running from one service to the next without much time to connect. Today was a different. I had the opportunity to encourage a family visiting Cool Spring grieving their home church situation. I got to pray with a guy going through a difficult employment transition and another person facing significant spiritual challenge and a pending surgery this week.  I saw volunteers in action (a few dancing in some cases – even in a Baptist Church).  There were numerous conversations, pictures, and stories engaged this morning. None of these interactions could have happened had I been on the platform. Did I miss teaching today – absolutely! But, it was important to get down from the platform and spend a day among the Cool Spring community.
We're intentionally trying something – preaching less. Instead of speaking approximately 48 out of 52 weeks a year, I'm looking to speak 40 to 42 weeks a year. There are several reasons for the transition including the fact we're blessed with some exceptional communicators at Cool Spring. By the way, great job today Bryan! It's a great opportunity to share both ministry and perspective.  What a great team! What a great church community!