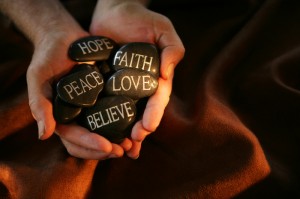 Calling and purpose are the leader's fuel. We thrive in the knowing of the pursuit. Yet, in the vision chase we experience setbacks. Critics, detractors, obstacles, limited resources and the whirlwind impede the quest. A "once upon a time" leader can quickly become a manager if not careful.
The leader's job is often lonely. That's why every leader needs an encourager – not a "yes" man, but someone who'll speak truth into life. Zechariah was such a man. Zerubbabel was responsible for the rebuild and construction of the new temple. The foundation took two years to complete. Critics, detractors and limited resources are blamed for a 17-year construction halt. God used His message through Zechariah to inspire a leader for completion. Read the words of Zechariah:
Then he said to me, "This is the word of the Lord to Zerubbabel: Not by might, nor by power, but by my Spirit, says the Lord of hosts. 7 Who are you, O great mountain? Before Zerubbabel you shall become a plain. And he shall bring forward the top stone amid shouts of 'Grace, grace to it!' " 8 Then the word of the Lord came to me, saying, 9 "The hands of Zerubbabel have laid the foundation of this house; his hands shall also complete it. Zechariah 4:6-9 (ESV)
Zerubbabel tried what many leaders try – to make things happen. He exhausted his own strength and resources. God wanted Zerubbabel to know the project wasn't dependent upon his personal ability. His Spirit would empower the rebuild effort. God would level as a plain the mountain obstacle Zerubbabel saw before him. Spiritual leaders don't make things happen; God's Spirit causes it to happen. God was for Zerubbabel in the rebuilding effort and he would see the completion. Zerubbabel needed to hear those words that day – God's encouragement and a sigh of relief.
Do you have an encourager? Find one. Is there a truth teller bending your ear? Look for one. Listen leader for God's message of truth's encouragement for you. It's time to dream again – to live well God's calling and purpose in you.