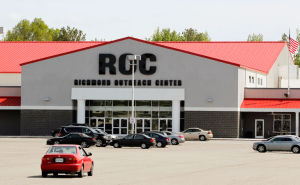 Geronimo Aguilar and the ROC (Richmond Outreach Center) are in the headlines this week. Geronimo is accused of sexual misconduct with two minors nearly seventeen years ago. He surrendered to authorities this week. Aguilar is in custody as the investigation continues. It's a sad story for everyone involved and even for those who watch from the sidelines.
I approach this topic with bias. For years I've assisted clergy and non-profit leaders who've experienced failure – either for moral or non-moral reasons. I've resourced churches and organizations walking through similar scenarios. As a result, I co-authored a book as a preventative resource for clergy and non-profit leaders titled Preventing Ministry Failure.
Here's a little advice for early in the process:
Let the judicial process work. Allow the investigators and courts to do their respective jobs. An individual is innocent until proven guilty. This is foundational American judicial principle.
Believe only a 1/3 or what you hear and read. A lot of reporting is done with a slant, viewpoint, or agenda. That's true of our Richmond news outlets as well as social media.
Allow the ministry their opportunity to perform an internal investigation. People in crisis don't make good decisions. Let the church work through this at its own pace as it seeks the next step. The ministry is not the accused; the church is simply trying to determine direction. I would encourage ROC leaders to call upon people with experience in this sort of organizational season. There's no need to make rash and harsh decisions. Communicate with ministry partners, congregants and interested parties as to where you are in the process. Transparency in crisis is huge.
Care for Geronimo Aguilar's family through this season. There are few winners here. Perhaps the most neglected is the family of the accused. They need care, grace, provision and opportunity for privacy.
Don't turn your back on or write off the accused. Whether the accusations are true or false, Geronimo Aguilar needs a pastor, a friend and accountability partners with sound wisdom, truth and grace. If Geronimo called me and wanted to talk, I'd be there and I hope you would too.
There's a lot of work to be done here. Please know I don't discount the seriousness of the charges. I don't discount the legitimacy of the accusations or the accusers. Let's pray for the ROC, Aguilar, the accusers, and all those involved. Let us pray for God to be honored in this.